Rates
At L'auto, you can count on the fleet variety and forms of negotiation. Check out all car options, per groupand model and the respective rates. Whether for fun or business, drive Natal streets with L'auto Rent a Car.
At L'auto, you can now rent a GPS for a daily fee of R$15.00 in all groups.
Make your reservation soon.
Popular Full
Group
Model
Rate 200 Km/day
Value for excess Km
Free Km rate
A
Gol 1.0
Voyage 1.0
UP 1.0
ou similar
R$ 80,00
R$ 0,60
R$ 90,00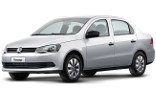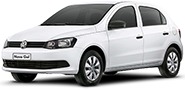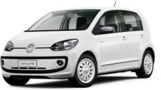 Compact Full
Group
Model
Rate 200 Km/day
Value for excess Km
Free Km rate from 2 days
B
Ford Ka 1.0
Onix 1.0
Mobi 1.0
ou similar
R$ 100,00
R$ 0,70
R$ 115,00



Cargo
Group
Model
Rate 200 Km/day
Value for excess Km
Free Km rate from 2 days
C
Fiorino Furgão(FIAT)1.4
ou similar
R$ 140,00
R$ 0,80
R$ 153,00

Fully Loaded Sedan 1.4
Group
Model
Rate 200 Km/day
Value for excess Km
Free Km rate from 2 days
E
Prisma 1.4
or similar
R$ 130,00
R$ 0,90
R$ 143,00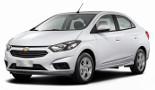 Fully Loaded Sedan 1.6
Group
Model
Rate 200 Km/day
Value for excess Km
Free Km rate from 2 days
F
Cobalt (GM) 1.4
ou similar
R$ 143,00
R$ 1,00
R$ 157,00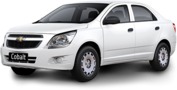 Minivan
Group
Model
Rate 200 Km/day
Value for excess Km
Free Km rate from 2 days
G
Spin
ou similar
R$ 182,00
R$ 1,20
R$ 200,00

Automatic Sedan
Group
Model
Rate 200 Km/day
Value for excess Km
Free Km rate from 2 days
H
Cobalt (GM) 1.8
ou similar
R$ 205,00
R$ 1,30
R$ 225,00
Options
| | |
| --- | --- |
| Baby Chair | GPS |
| R$ 10,00 per day | R$ 15,00 per day |